Internet Marketing – Social Media
My Role at OCG Creative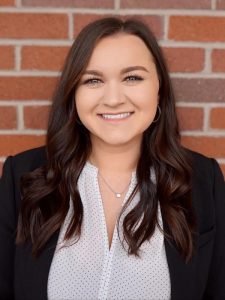 It seems like today everyone is on some kind of social media platform. But while everyone does social media, not many people do it well. That's where I come in! I bring strategy to your business's social media. This may include analyzing the perfect platform where your customers are or creating engaging posts that drive conversions. Let's show your customers how exciting your business is!​
T​ o be successful in social media, it requires collaboration. My most successful clients are the ones who actively contribute to their social media. I love when clients want to assist in creating a content calendar with me or have an input into what is going up. Even clients who are constantly taking photos of their employees or an exciting conference they went to always get better results. The more original and personal the content is, the better the page will do.
What I Love About Social Media Marketing
Social media is about conversations, ​community, connecting with the audience and building relationships. It is not just a broadcast channel or a sales and marketing tool. Authenticity, honesty and open dialogue are key. Social media not only allows you to hear what people say about your brand, but it enables you to respond. To be successful with social media you must have compelling, useful, relevant and engaging content.
You can't be afraid to try new things, but as always, strategize accordingly before making any big decisions. The best part about my job is seeing someone's business grow through social media platforms. It is rewarding to receive positive feedback from the customers and the client themselves. It motivates me to want to reach bigger and pull out all the stops. I have over 2 1⁄2 years of experience in social media marketing and I have been with OCG for a year and a half. I have also completed a ​Content Marketing Course, Social Media Course, Instagram Marketing Strategy Course and Facebook Ads Training Course during my time at OCG.
When I Am Away From Work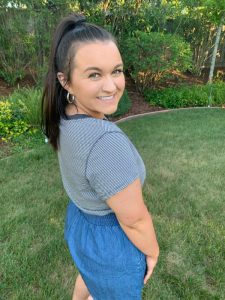 Now, a bit about me. I was born and raised in the San Francisco Bay Area where I graduated from High School and attended a local community college. As I was looking into transfer schools, I happened to stumble upon the University of Nevada Reno and immediately fell in love with the school and city. I moved to Reno in 2016 where I attended UNR where I graduated with a Bachelors in Communication Studies & Business Administration. In my free time I love to take drives, hikes and explore new places I have never been to before.
I love to take road trips to Tahoe on the weekends with friends and especially enjoy sitting on the beach at the lake. During the winter season I love to go skiing and snowboarding with my brother who also lives in Reno. It can get pretty hot during the summertime but that is just an excuse to get out on the water in one of my family friends' boats and soak up the sun. I also love to take pottery classes and dive into my creative side as it allows me to fully express and learn more about myself.