My Role at OCG Creative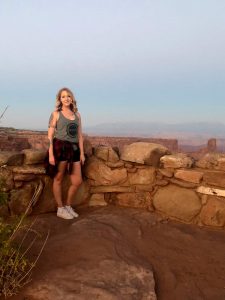 As the Director of Design and Development, I oversee all of the design projects (branding development and marketing pieces) as well as provide support for all of our web development tasks and website build projects. I'm here to offer advice on the design and UX and provide support when technical issues are encountered. I help our clients visualize their brands and ideas and then work with the design team to bring our clients' vision to life. My goal is to make sure our clients are in love with their new brand and website.
Along with providing support to my fellow designer/developers I spend a lot of time making sure our clients are being taken care of. I meet with clients on a regular basis to discuss brand ideas as well as the look/feel of their websites. My job is to build relationships with our clients in order to get a good idea of how to design for each specific client. The biggest goal I have for our clients is to make every marketing platform brand consistent, and the only way to do that is to really grasp and understand each of our clients' brands and reputations.
Why I Graphic Design & Digital Marketing
I decided to study graphic design after my first semester at TMCC High School after realizing that pursuing a business degree was not what I thought it was going to be. I quickly enrolled into two introductory Graphic Design courses and fell in love. I enjoyed creating custom artwork and learning the software. I've been able to use my skills of design and web development to aid in the digital marketing aspect of OCG, design is meant to compliment the marketing strategy put in place by our field strategists.
My Favorite Thing at OCG Creative
The best part of my job is seeing our clients' reactions to their new website and brand collateral. The excitement and happiness of our clients is my main goal, so when they get as excited as I am about the end result I feel like we did our job.
My Goals for OCG
My goal for OCG is to grow the diversity of our client base. I think it would be really cool to explore new industries and adapt our marketing efforts to suit each industry. I would like to work with more business-to-business types of company because the marketing seems to be a bit more challenging.
The "Next Big Thing" in Digital Marketing
The next big thing in our industry I believe is utilizing more social media platforms to target specific audiences. I believe marketing companies will start to have larger social media departments than any other department in the company. Everyone is on social media these days and the best thing to do is to utilize the most used apps and market on those platforms.
Outside of Work
I keep busy at work and after work. I enjoy making custom pieces out of wood like plant stands and custom furniture for my home. Anything plant, home decor or dog related gets a lot of my interest outside of work.
My Favorite Type of Client
All of our clients are the best, but if I had to pick a favorite type of client they would be someone who has a vision of their brand and is very collaborative. Collaboration between us and our clients always yields the best results, and strengthens the client/agency relationship.