Search Engine Optimization, SEO
My Role at OCG Creative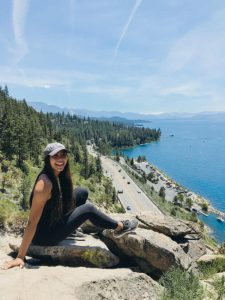 As a Search Engine Optimization (SEO) Specialist, it is my duty to make sure your business ranks well organically. While having great content on your website is very important, making that content optimized is just as crucial. Keep in mind that any type of ranking is good ranking! While ranking on page 2 and beyond isn't a bad thing, 75% of people typically do not scroll past the first page. It is my goal as an SEO Specialist to make your website show up on the first page of searches. My favorite part about doing SEO is getting SERP features to show up with your business listing. Showing up in the local pack map or having site links alongside your business will make it stand out and lead to more clicks!
With Google's ever-changing algorithms, there are many ways in which a site can get penalized for certain SEO practices. I make sure to stay clear of anything that might cause your rankings to drop. A lot of what I do revolves around tracking keywords that fit your industry and optimizing those keywords on your website. SEO is a lot more complex than people might assume. With the help of the amazing marketing technology we have here at OCG, we are able to strategize a variety of ways that can boost your rankings. Whether it be keyword researching and analyzing competitors, conducting on-site SEO, or even obtaining and disavowing backlinks, I can do it all!
Why I Got into Digital Marketing / SEO
There is something about the collaborative and strategic aspect of marketing that made me want to create a career out of it. I graduated from the University of Nevada, Reno with a B.S. in Business Administration – Marketing degree. Although there are many different channels of marketing that I could have delved into, I wanted to gain much experience in digital marketing specifically. With today's tech-savvy society, digital marketing will continue to be relevant and necessary!
The Most Rewarding Part of My Job
Being that I work a lot with keywords, the most rewarding part of my job is getting those keywords for your industry onto page 1. SEO takes time! It can be very frustrating to see a keyword sitting at the top of page 2 for a while, but it is such a great feeling seeing that keyword finally making it onto page 1!
Outside of Work
I thrive on being social! It may not seem like that at work since I am typically to myself for the most part, but anything that involves friends and fun I'll be there! I am all about experiences and spending time with people I care about. Prior to the pandemic, my favorite way to do this was to go to concerts and festivals or take trips with my friends. I have never been much of a homebody. From happy hours to lake days to even hiking with my Siberian Husky, I really like to keep myself busy on the weekends. I also have a passion for fitness! If you need to find me after work, you'll know where I'll be.
My Perfect SEO Client
My favorite type of client is one who has a general idea of the type of phrases they want to be ranking for. It's also great if they know who their main competitors are. This makes it easier on myself as well as the strategists for when we curate a list of keywords to research and focus on.